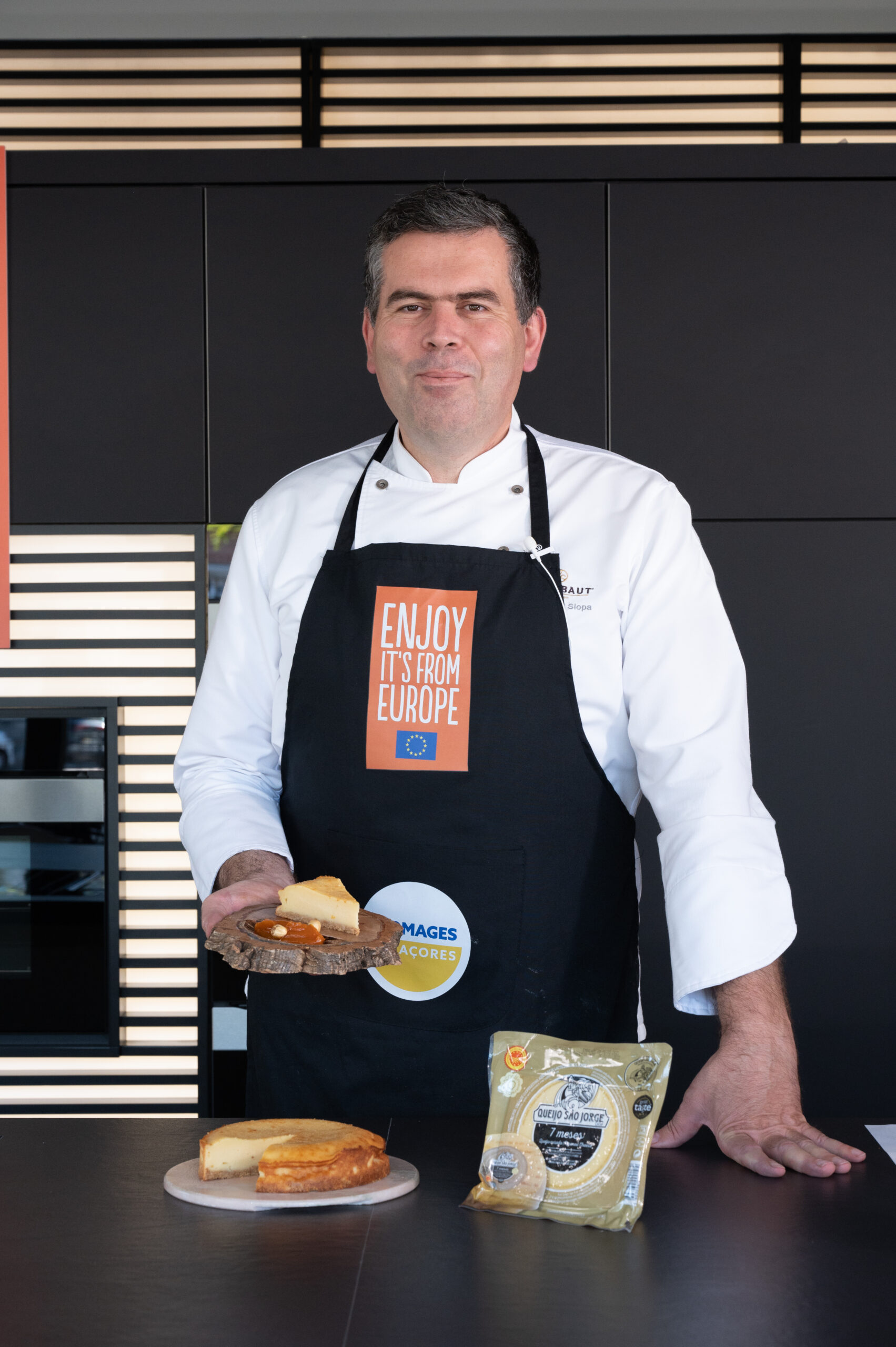 11 Oct

Sao Jorge DOP 7 months Cheese Pie ("Thanksgiving Day")

Happy thanksgiving to all of you! Specially this year where we can gather all the loved ones around again. To present your friends and family with a special treat, Chef Francisco Siopa developed a quick, simple and yet delicious recipe for today's dinner: cheese pie!
Taste and delight yourself!

This recipe is enough for two 18cm diameter pies:

Ingredients:
5 eggs
7 oz sugar
13.2 oz cheese cream
´14.5 fl oz cream
13.2 oz of 7 Months Ilha de Sao Jorge Cheese
6.1 oz of flour
Biscuit base: 4.9 oz ground biscuit and 2.5 oz melted butter
Preparation:
Line the bottom of a baking tin with the biscuit mixture and set aside.
Melt the cheese Sao Jorge DOP 7 months with cream and put in the thermomix.
Add the cheese cream and mix.
Involve the sieved flour with the cheese cream
Beat the eggs with the sugar and add to the previous mixture
Pour into the mould previously lined with the biscuit and bake at 170º for 20 minutes.
After cooling, serve with a pumpkin jam.
Check the recipe on the video below: