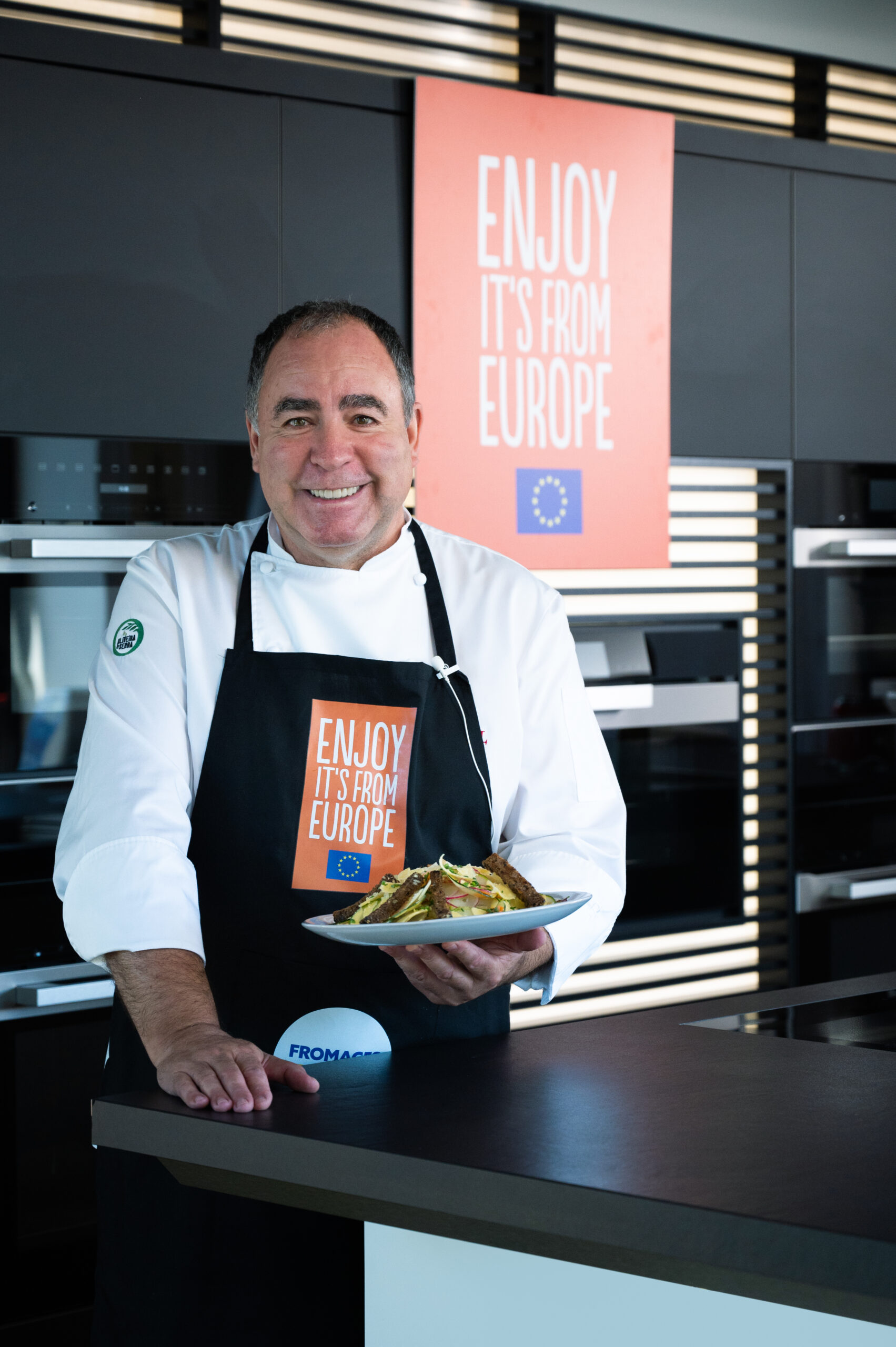 24 Sep

Crispy raw vegetable salad, Ilha cheese (topo), egg yolk emulsion and Jamaica Pepper

This fresh and delicious recipe serves 10 people. Chef Vítor Sobral developed this recipe on the monthly segment on our Social Media channels "Cook Like a Chef". You will need:

For the salad:
3.52 oz Radishes
7.05 oz Courgettes
8.8 oz carrot
3.52 oz horseradish
7.05 oz celery bulb
300 g Seed bread
8.8 oz Lettuce, crisp
8.8 oz Red lettuce
Ice
3.52 oz Ilha cheese – TOPO
For the emulsion:
6.8 fl oz Extra Virgin Olive Oil
2 units of lemon
3 units of egg yolk
Chives to taste
Flor de sal to taste
Jamaican pepper to taste
Preparation:
Wash the lettuce in plenty of water and vinegar, drain and refrigerate.
Slice all the vegetables, using a slicer or mandoline, and place in water and ice for 3 hours.
Cut the seed bread into thick sticks and toast in a hot oven. Garnish the salad with the sliced cheese
Blanch the egg yolks for 1 minute, remove and emulsify with the lemon juice and extra virgin olive oil in a blender.
Season with flor de sal and pepper, garnish with chopped chives.
Drain the vegetables well and arrange in the centre of the plate.
Place a bouquet of lettuce on top, garnish with the toasted bread and flavour with the emulsion.
You can also check the full recipe on the video below: