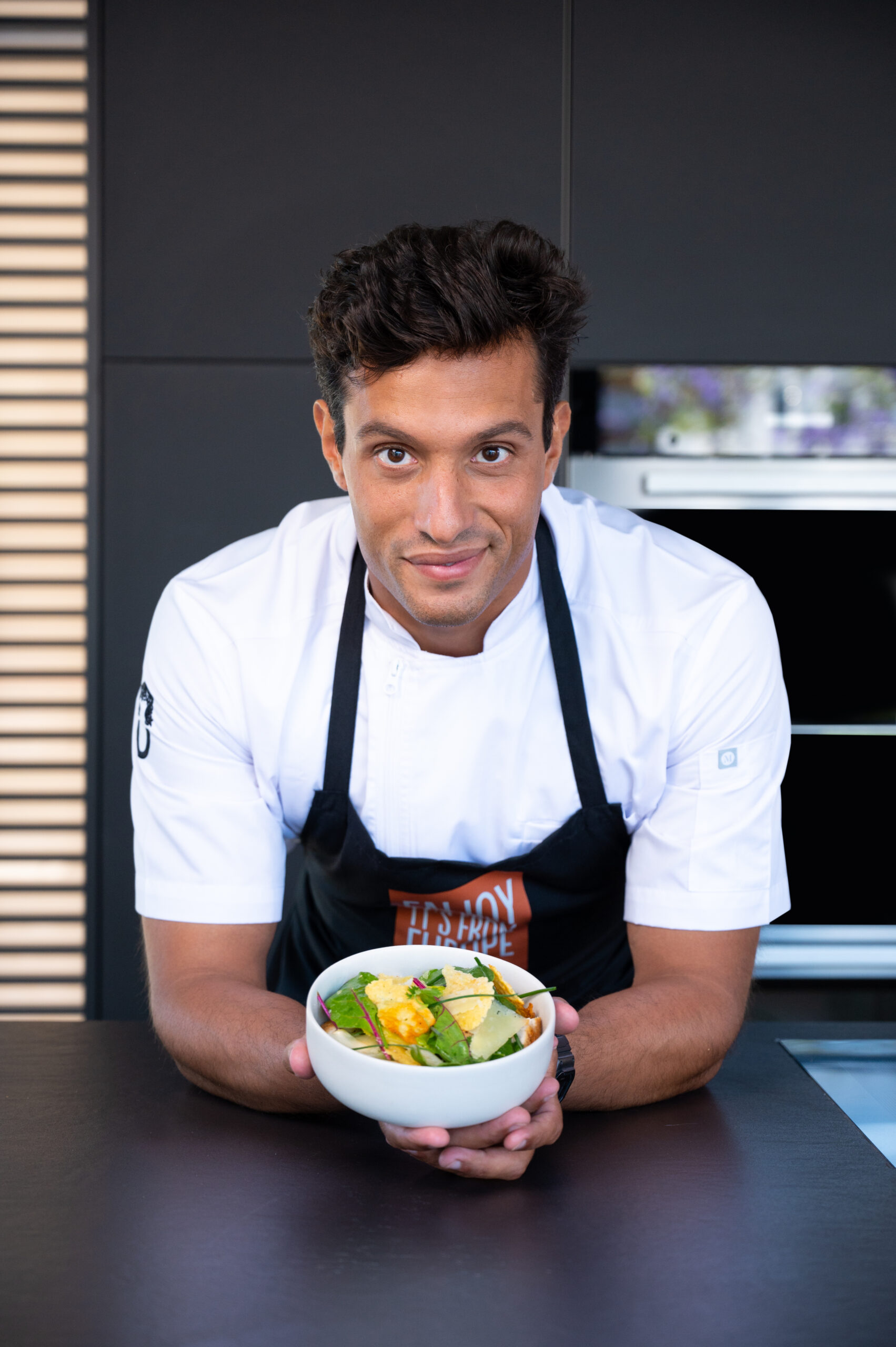 20 Aug

Chicken Breast Caesar Salad with ILHA cheese (S. Miguel 12 months)

This recipe was developed by Chef Carlos Afonso for the new social media segment "Cook Like a Chef", where you will discover simple and delicious recipes that will make you shine when receiving your loved ones. The secret ingredient? You already know… Our wonderful cheeses from the Azores 🧀🐄

For this amazing recipe, you will need:
2.82 oz chicken breast
0.71 oz Ilha Cheese (São Miguel 12 months)
2 lettuce
1 white endive
3.38 oz oil
0.53 oz anchovies
1.41 oz grated Ilha cheese – São Miguel 12 months (freshly grated)
1.06 oz of olive oil
0.35 oz vinegar
0.18 oz of honey
1 lemon
1 egg
1.06 oz cherry tomatoes
leaves of watercress, washed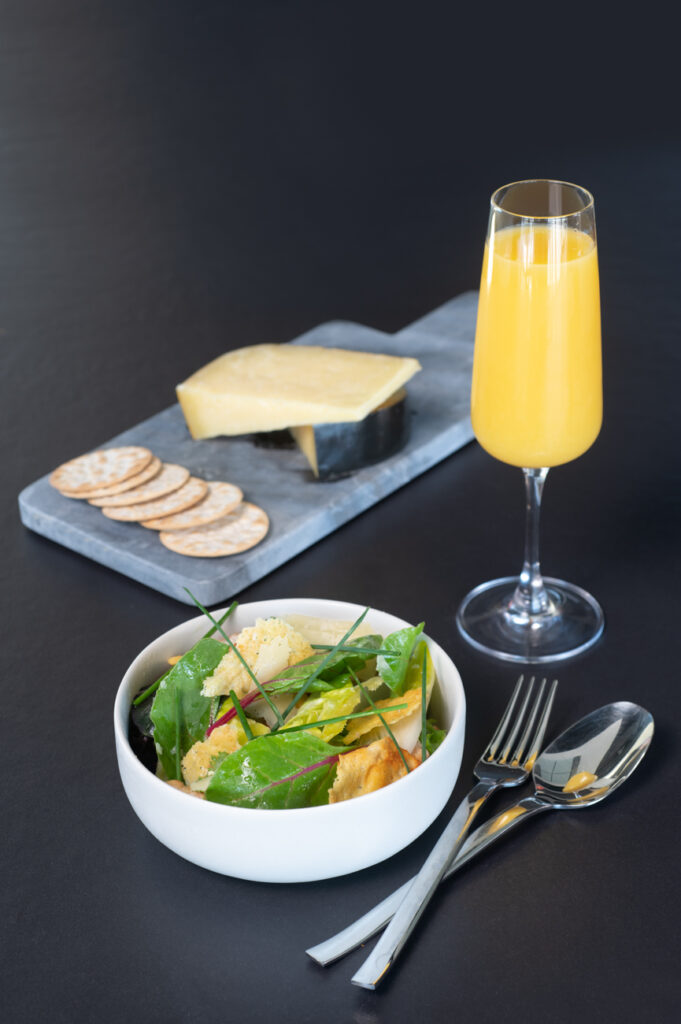 Preparation:
In a skillet with garlic olive oil, grill the chicken breast, previously seasoned with salt and pepper, cook on both sides, and cool with lemon juice and set aside.
For the cheese vinaigrette
Combine the olive oil, the vinegar, the honey and the sliced 12-month Ilha Cheese (São Miguel) cheese and blend, adjusting salt and pepper if necessary.
In a blender glass, add the egg, the oil, the vinegar, and pour in the oil until it forms a mayonnaise, add the anchovies halfway through, taste and adjust the seasoning, and set aside.
São Miguel Cheese Chips 12 months
In a frying pan, add the grated cheese, in a small mound, and cook until it melts and starts to caramelize, when it is yellow and with the help of a spatula, remove and let cool.
Cut the lettuce and endive stems, separate the petals and in a bowl season with the vinaigrette, add the cherry tomatoes cut in half, and add the watercress.
Separately laminate the chicken breast, and season with the caesar dressing, arrange the salad on the base along with the chicken breast and cheese chips decorated to taste.
You can also check the full recipe on the video: