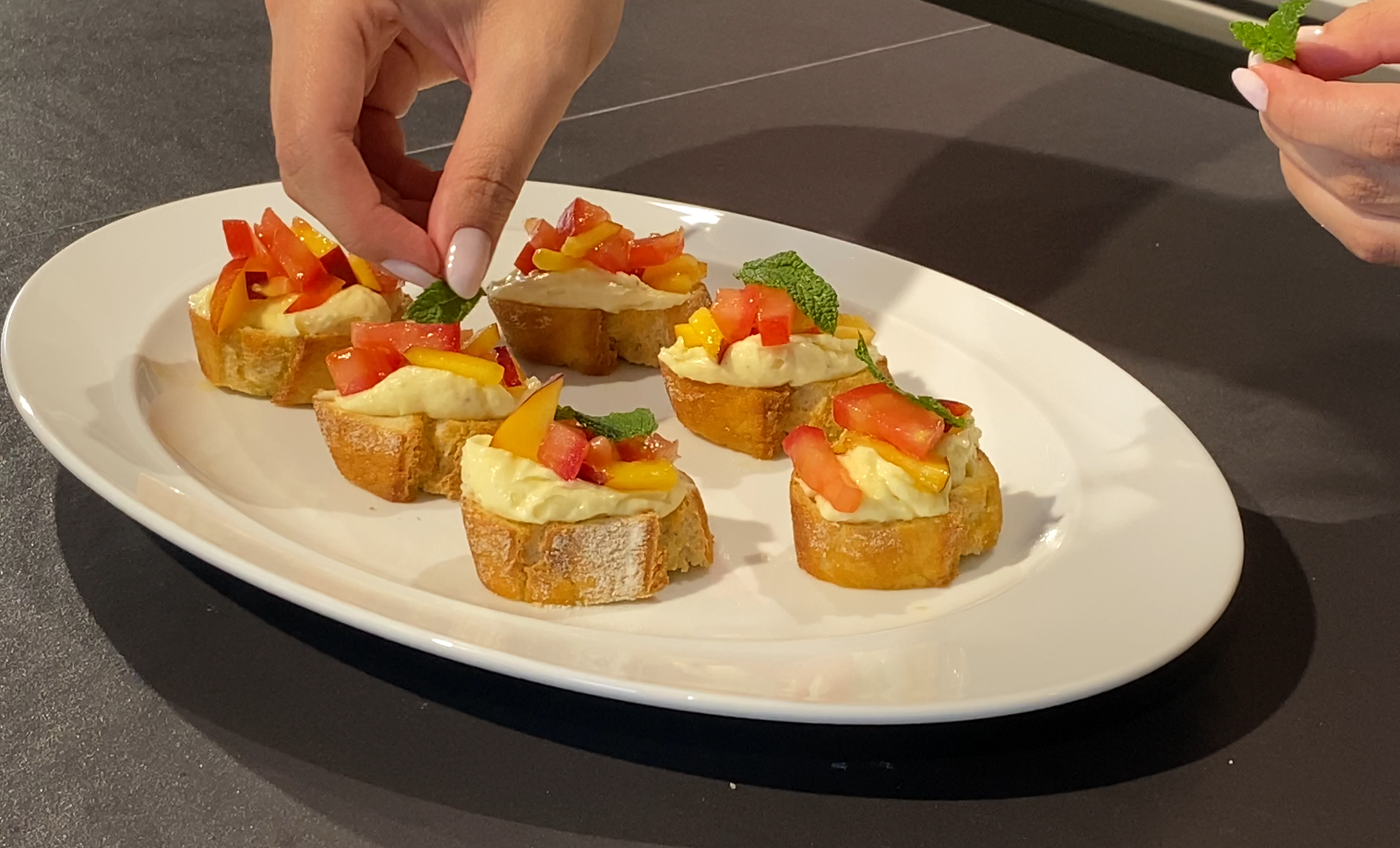 06 Sep

Peach, Mint & Valformoso prato cheese bruschettas

Happy Labour Day!
This holiday treat yourself with these amazing Peach, Mint & Valformoso Prato cheese bruschettas 🍑🧀 believe us it's the #perfectcombo… and you won't be able to stop until you've eaten them all 🤤 You will need:
1 rustic baguette
olive oil
Balsamic vinegar
1/4 Valformoso (Azorean prato cheese)
Salt to taste
Black pepper to taste
2 peaches
2 tomatoes
Mint
How to prepare?
1 – Roughly slice the bread, and place on a baking tray. Drizzle the bread with a drizzle of olive oil and place in the oven over medium heat until toasted.
2 – Cut the Valformoso cheese into pieces and place in a grinder, then grind into a creamy paste
3- Cut the peaches and tomatoes into small cubes, season with olive oil, vinegar, salt and pepper to taste and mix it well
4- Remove the toasted bread from the oven
5- Spread the cheese paste on the bread and place the mixture with the tomatoes and the peaches previously seasoned, on top
6- Finish off with a mint leaf and a dash of balsamic vinegar on top
The final step? Enjoy it! So fresh, so easy and so cheesy!