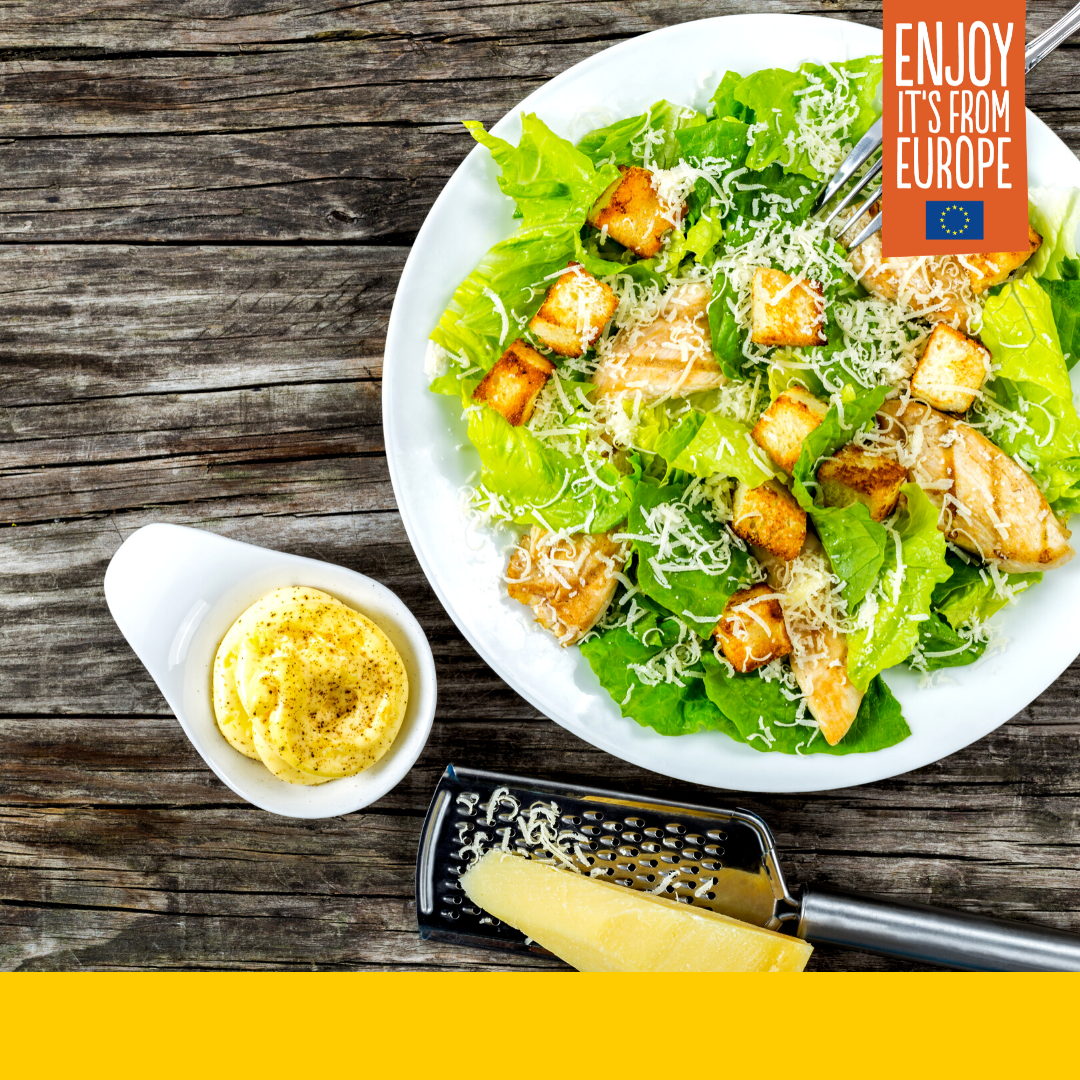 20 Mai

Ceaser Salad with São Jorge DOP Cheese

L'été est presque là et nous avons envie de partager avec vous les recettes les plus légères et toujours très parfumées ! Cette salade de poulet avec une touche spéciale est un "must" à essayer cet été ! Et le meilleur ? Il ne vous faut que trois étapes pour vous régaler !

Ingrédients :

3 garlic cloves

Anchovy paste

1 Lemon

Croutons

Dijon mustard

Worcestershire sauce

3 Chicken steaks

Mayonnaise

São Jorge DOP Cheese

Salt

Pepper

Salade

Huile d'olive

Préparation :

1. For the sauce mix some chopped garlic, anchovy paste, lemon juice, croutons, Dijon mustard, and Worcestershire sauce – set aside.

2. Cut chicken steaks into cubes and grill them with some olive oil.

3. In a bowl whisk in mayonnaise, grate a portion of São Jorge DOP Cheese, salt, and pepper.

4. Pair it with the grilled chicken, lemon, and a fresh salad.

5. Add the sauce to taste.